Objectives of data center consolidation
In fact, cloud computing can enable an organization to operate without the need for a data center infrastructure to address its IT requirements in a smaller setup. However, for large sized enterprises with multi-location existence a data center sprawl can be difficult to manage. We can consider following objectives for availing data center consolidation services.
Facility upgrades can prove to be extremely costly in case of old data centers that operate with outdated hardware and redundant manpower. There is need to build leaner facilities that are more cost efficient and efficient in addition to being environment friendly.
Data centers that need to perform with obsolete technologies and outdated hardware consume significant operational expenditure in terms of high costs of manpower, energy and so forth. This underlines the need for energy an efficient and economical data center infrastructure.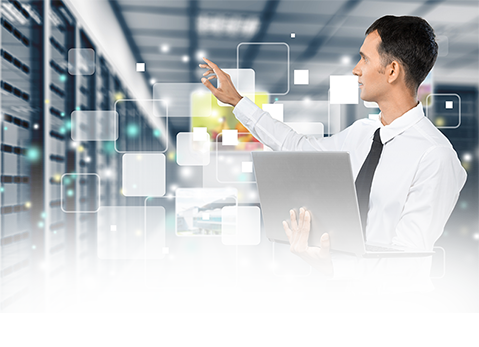 Relevance of data center
consolidation services
It is never enough to optimize application layers and platforms in an enterprise IT setup for achieving cost controls. This is because the heterogeneity of multiple data centers that may include under-utilization of resources provides good opportunity to reduce costs by using data center consolidation services.
Mitigation of data center footprint has multiple positive advantages to offer. This has been demonstrated by a massive data center consolidation exercise undertaken by US federal agencies. Right sizing of data center facilities can be achieved by leveraging a wide range of strategies such as storage and server virtualization, cloud hosting, hybrid cloud hosting, and so forth.
There are several challenges of data center consolidation, which demand a professional approach to avoid any complexities that could erase the expected ROI.
Usually, the most significant challenge faced by organizations that are going to consolidate their data center facilities, are related with employees. It is obvious that relocation or job cuts are bound to happen with reduction of data center footprint. Effective handling of these challenges may include effective communication between management and employees.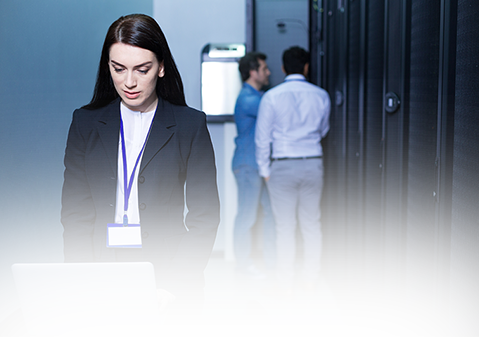 Role of DC
consolidation services
Data center consolidation services can help enterprises discover new business prospects while reducing operational costs and improving productivity and optimizing asset utilization. Organizations can also channelize funds to development of platforms and adoption of new technologies for improved agility.
It is always beneficial to choose the option of data center consolidation services instead of relying on in-house resources. Professional and experienced players in consolidation sector have been able to offer considerable gains in terms of energy efficiency and ease of managing consolidation process.
Reputed providers of data center consolidation services facilitate identification of under-performing or under-utilized data center facilities. Some organizations leverage third party services in adoption of hybrid deployments for connecting the existing servers to cloud resources or the other way round.
Secondly, a rational approach must be adopted while managing wide spectrum of applications in different data centers. If applications are provided by a variety of vendors, then it would be better to create a cohesive assortment of applications for an efficient portfolio of apps for smooth migration during the process of consolidation.