Why Look Elsewhere When Go4hosting Can Match & Exceed Your Needs
We offer technologically-advanced dedicated server hosting services that won't burn a hole in your pocket. Our dedicated server hosting services are delivered from our world class data centers that are strategically located at carefully chosen geographical locations.

Our clients choose us as we guarantee operational excellence and services of unrivaled quality. We are a company that believes in keeping pace with the changing times. Our technology experts keep a close watch on the changing technology in the server hosting industry and strive hard to bring to you the best ones currently available. Our superior network infrastructure has been developed to meet any surge in demand seamlessly.

We are known in the industry for advanced range of resources that can be easily customized to match the unique needs of any type and size of business. Our ready-to-deploy offerings are designed for ease of use even in seemingly complex business environments. When you choose us as dedicated hosting provider, you can benefit immensely from our range of cloud-enabled services that are geared to deliver a consistent experience.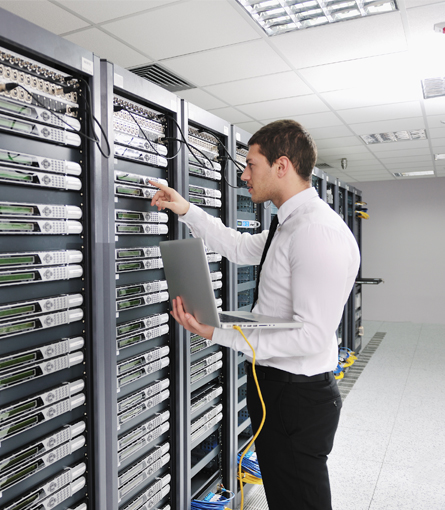 Our managed dedicated server hosting service is preferred by many businesses as it allows them to focus on the core aspects of business. Their in-house IT professionals need not bother about day to day server management and are free to focus on strategic projects that can bring in loads of revenue to the business.

Our support is unrivaled in every area of server management and maintenance. Our dedicated IT professionals are in sync with the needs of your business and will collaborate with your team to work like a well-oiled machine and deliver high quality operational experience. It will help you in achieving performance standards that will leave your competitors way behind. We are experts in handling all types of OS and will ensure that your efforts bear fruits and will help you hit your financial and production goals consistently.
What Can You Expect From Go4hosting Enterprise Grade Dedicated Servers
Our dedicated servers are fully scalable and offer a bouquet of high value IT resources. We provide you unrestricted access to the entire range of resources available at our state-of-the-art data centers. User-friendly cPanel, Parallels Plesk control panels and dedicated IP addresses along with domains, subdomains, & email accounts are all part of our dedicated server hosting solutions.

Our clients are assured of high-speed connectivity. Our robust security patching ensures glitch-free performance at all times. Our anti-virus systems are among the best available in the industry. You can choose from our broad suite of hardware and software systems to meet your business management needs. Our physical and network security processes are world class and gives you unprecedented protection.