Overview of Virtual Data Center (VDC)
In terms of its basic characteristics, a Virtual Data Center closely resembles a brick and mortar data center with availability of all fundamental resources such as networking bandwidth, storage, processor, and memory among others. Virtual data centers rely on physical data center for hosting virtual spaces to facilitate combination of networking components servers, and storage clusters.
Basic objective of a virtual data center is to help business enterprises avail additional resources of IT infrastructure without investing in costly hardware that would consume additional space, energy, and manpower. Organizations can leverage Virtual Data Centers for expanding their existing IT capacity or building new IT infrastructures right from the scratch.
Many enterprises are using services of virtual data centers to minimize or completely eliminate dependence on hardware intensive IT infrastructures that account for huge costs and efforts required to build, operate, and maintain on-site IT infrastructure resources.
Since a virtual data center can provide all services, which are available in physical data centers it can fulfill any and every need of IT departments. In addition to fulfilling the basic storage and networking needs of enterprises, virtual data centers can also cater to more complex requirements that need public, hybrid, or private cloud environments.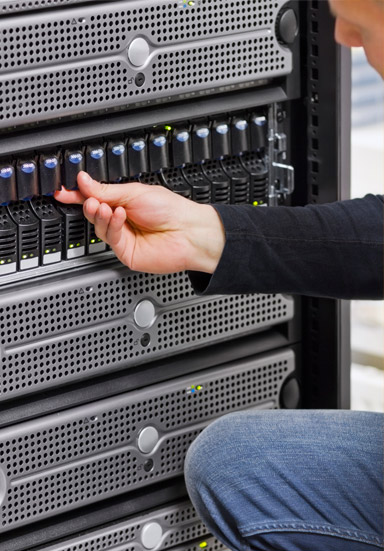 Apart from guaranteed cost savings, a virtual data center can also assure seamless availability and excellent redundancy. This makes virtual data center, an ideal resource for supporting mission critical workloads that must deliver flawless performance.
IT administrators and decision makers need to consider availability of a broad assortment of features while choosing between hybrid, public and private cloud environments to support critical applications. Virtual data centers simplify the process with assured availability of all significant elements of these cloud models.