A virtual private cloud is a hybrid architecture of cloud computing in which a private cloud model is blended within a public cloud vendor's ( or provider's) infrastructure. This is analogous to VPN providing secure data transfer over the public internet. Today businesses understand the numerous benefits of public cloud, but would rather prefer to have them in a single tenant environment. It is in this context the private cloud helps meet that need. As one IT manager succinctly put it, "We want to derive the benefits of cloud services, but within our own premises".
But then why not build on-premise private clouds? Yes, this is a pertinent question. Entrepreneurs do have reasons to opt for private cloud.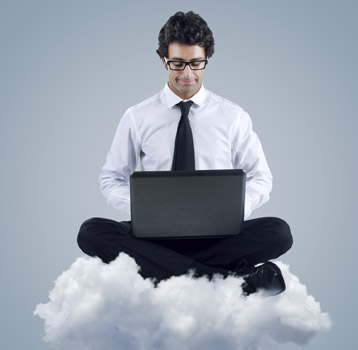 " We find it challenging to build a private cloud, because it is not easy for our staff to be well-versed in self service, automated provisioning, tracking and monitoring", says a manager of an IT firm. Frankly, operating a private cloud is much more than running a standard virtualized environment. To get the most of private cloud, performance is of paramount importance. You just cannot guarantee performance by having a well-designed private cloud network.
Cloud based APM ( Application Monitoring Tools) along with network must operate in tandem with existing monitoring and management data center services . Moreover, methodologies that automate workload migration are constructive to balance workload allocation across private load systems. Before you take steps to move over to virtual private cloud, here are a few things that you must know.